Food Processing Equipment Company, LLC Stocks and Sells new blades for use on Industrial Food Processing Equipment.
We are in the position to supply you with New Blades from proven manufactures with proven track records. Most of our companies have been manufacturing blades for over 60 years. All blades supplied are manufacture in America or Europe.
Our manufactures currently supply a diverse range of more than 11,000 precision knives for most well-known brands of industrial machinery, such as: Baader®, Bertuzzi®, Brüser®, Chrisholm Ryder®, Eillert®, FAM®, Femia®, Finis®, FMC®, GFS®, GME®, Herbort®, Holac®, Hughes®, Jorgensen Engineering®, Jung Maschinenbau®, Kiremko®, Kronen Nahrungsmitteltechnik®, Levati®, Lyco®, Marcelissen®, Marrodan®, Niko®, Olney, Robins®, Tummers, Turatti®, Urschel®, Zanichelli®, and Zico®,….
One of our Suppliers states the following about their capabilities:
"Our product range is designed to suit the processing of the main food categories: potatoes, vegetables, fruits, cheese, meat and poultry. The R&D department at our Food Cutting Academy has led to several groundbreaking designs and patents. As such, we have built a strong reputation in the cutting of potatoes and beans, in the peeling and processing of tomatoes, onions, and so much more." We have standard blades for industrial machinery plus the ability to custom manufacture blades in small or large quantities.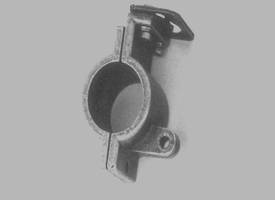 Custom Circular blades can be configured with the following Edge Types or as specified by the customer.
Square Edge
Single Bevel Blunt
Double Sharp
DoubleDouble Blunt
Single Bevel Sharp
Double Single Blunt
DoubleDouble Sharp
Double Single Sharp
Double Blunt
Custom Crosscut blades designed as customer specified. Common types are:
Standard V
Variable Depth V
Hi/Lo V
Scalloped
Peg Style
Slant Tooth
Custom Blades can be constructed from a wide source of materials to meet the customers requirements.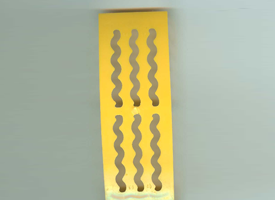 Quote Request for Industrial Machine Knives
Please fill out the form below to request your free quote for any of our industrial machine knife products.
If you are sending a sample and/or drawing,